2700 exhibitors from 70 countries, ready to relive the magic of Cosmoprof: discover the trends, the most interesting brands and the technologies that we will soon (hopefully) find on the market. Although my experience was shorter than in past editions , you will find a detailed account of the brands and innovations that impressed me the most.
Cosmoprof 2022: trends and tendencies (official and unofficial)
Within the Cosmoprof landscape and beyond, there is an entity that deals with trends and that is Beautystreams, a platform that deals precisely with finding data, analyzing it, and helping companies and entities to refer to macrotrends and industry trends.
The macrotrends for this Cosmoprof 2022 are:
Lash it up – a whole new world for lashes
Dermanerd – innovative technologies, applicators and formulations that take us straight into the future
Beauty by numbers – technological evolution leads to an even more personalized vision and products made almost tailor-made for the end consumer
No to H20 – the process towards eco-sustainability, we have already talked about it here, is leading towards solid and anhydrous cosmetics and it is certainly not a passing trend, but one that is ascending on an ever-increasing scale
Alongside these trends, which I noticed in a more or less obvious way, I can only mention my own personal categories and trends that I noticed through my visit and a research to the brands present at the fair.
Cosmoprof 2022 makeup trends: inclusion, customized formulas, functional products
That inclusion is no longer a choice but a must is no secret and rightly so. The cosmetic market must be for everyone, leaving no one behind regardless of gender or complexion color.
We can notice this in the expansion of the catagory and the offer even of smaller Italian brands such as Mia Cosmetics, which after the launch of the Beyond Coverage foundation from more than 20 colors ( recommended to makeup artists for their kits ) continues to propose products suitable for all complexions even when it comes to eyebrow care. The Shape & Volume fiber gel was launched at the fair in 9 colors, including a true black and a beautiful Auburn color also suitable for redheads.
The Six4all project also had this very aspect in mind: Cosmofactory paid tribute to its beautiful, high-tech booth with a cream base, to be used as a primer or illuminant, and small bottles of pigment, available in 6 shades, different with which to create one's ideal foundation. A beautiful initiative and an installation that showed the steps of making the packs certainly very impressive for all fans who like to see how a product is made ( after all, we in Italy are number one in this).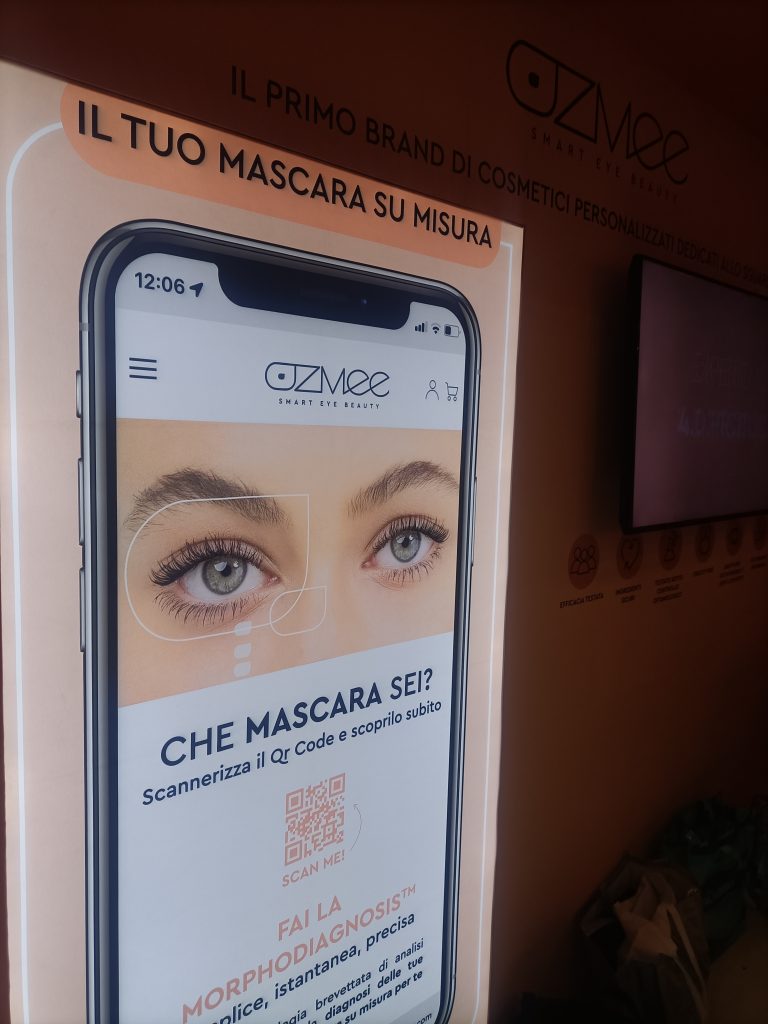 The makeup trend is more and more oriented to customization, and I can only mention Ozmee Beauty regarding this aspect: this new American brand proposes, thanks to 3 selfies, a mascara customized on the needs of each person. Through application, the perfect mascara will be recommended based on specifics: volume, curvature and length.
Cosmoprof 2022 skincare trends: new needs, new care, increasingly innovative sunscreens
After a pandemic two years in which makeup took a back seat for many, the focus on skincare has become more and more present in the daily routine of many, and as a result, brands have decided to invest in more specific products that can meet new needs (such as maskne, mask irritation, or different timing).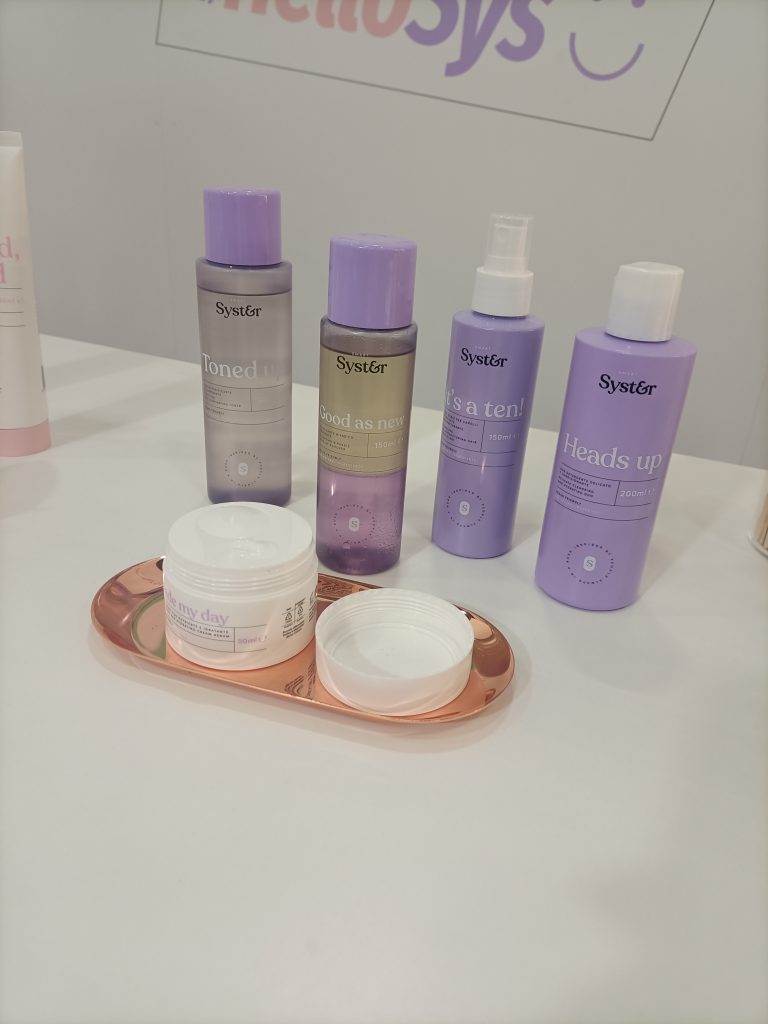 There are brands such as Syster Beauty that have made consumer needs their focus: no longer products designed for one skin type but for time available and lifestyle choices. For one can choose between Smart, the line dedicated to smart and multifuctional products for those with little time or, Fast, for those who do not accept compromises and want spectacular results and Green, dedicated to those with an eye toward greener ingredients. The brand was created by the Abiby community, which was able to highlight the specific needs and demands of thousands of beauty enthusiasts.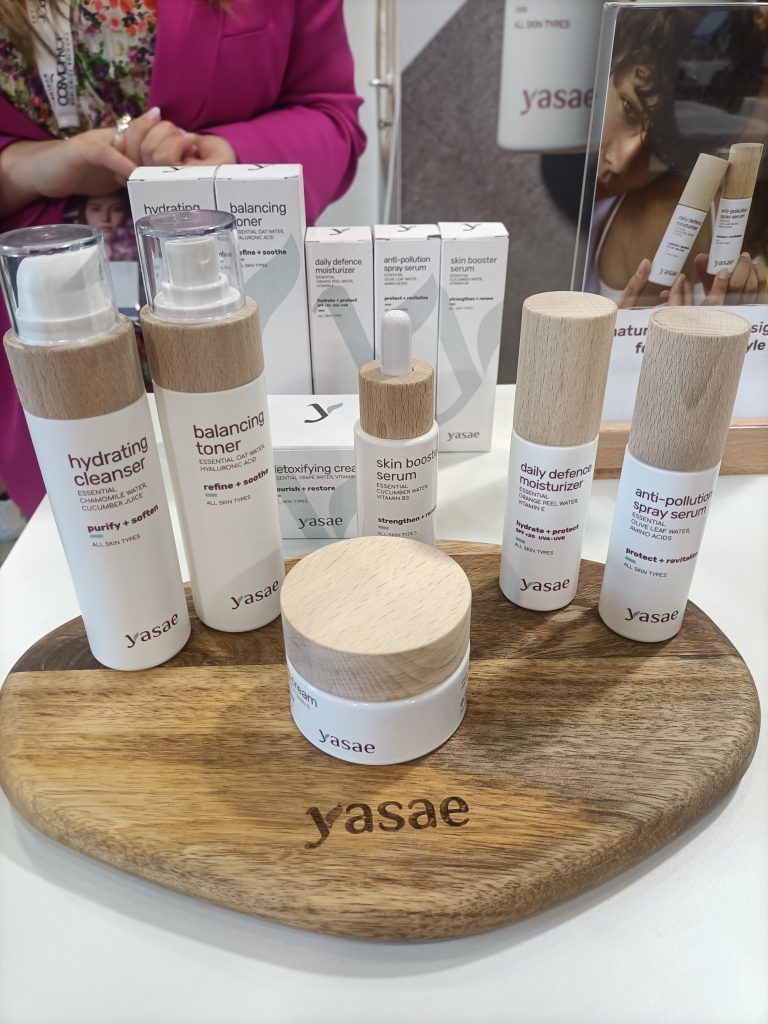 Now that the concept of skin types is about to be overtaken, brands like Yasae, with its clean aesthetics, eco-friendly approach both from ingredients and in packaging, and extreme inclusivity of products, designed and communicated as genderless even in social campaigns, are being acclaimed on social and beyond. The first Cosmoprof for this all-Italian, all-female brand that surely will not have gone unnoticed!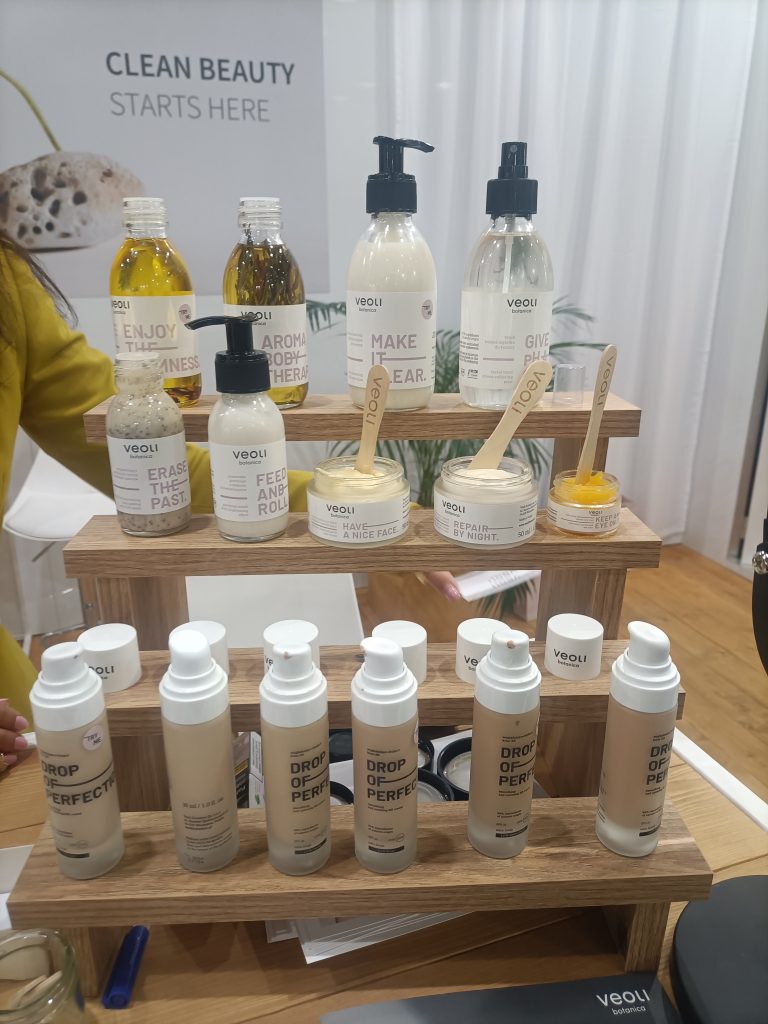 The green world always has extra attention from the cosmetic industry. Some brands demonstrate this in the shift to solid, such as La Saponaria and its new solid body creams presented at the fair, others still using glass and PET packaging, sustainable ingredients and more such as Vea Botanicals, Alchemy and many others in the pavilions visited.
Note the ever-increasing focus on sunscreen, often with different types of filters: such as Naif, a Swedish brand that has launched sunscreens in cream and lotion with physical and chemical filters, suitable for the environment and the well-being of the skin, without sacrificing high performance both at the beach and in the city. Another brand that has decided to choose an spf with physical filters and in this case also slightly tinted is Resibo: Team Sunscreen light spf30 is the city protection you can no longer do without!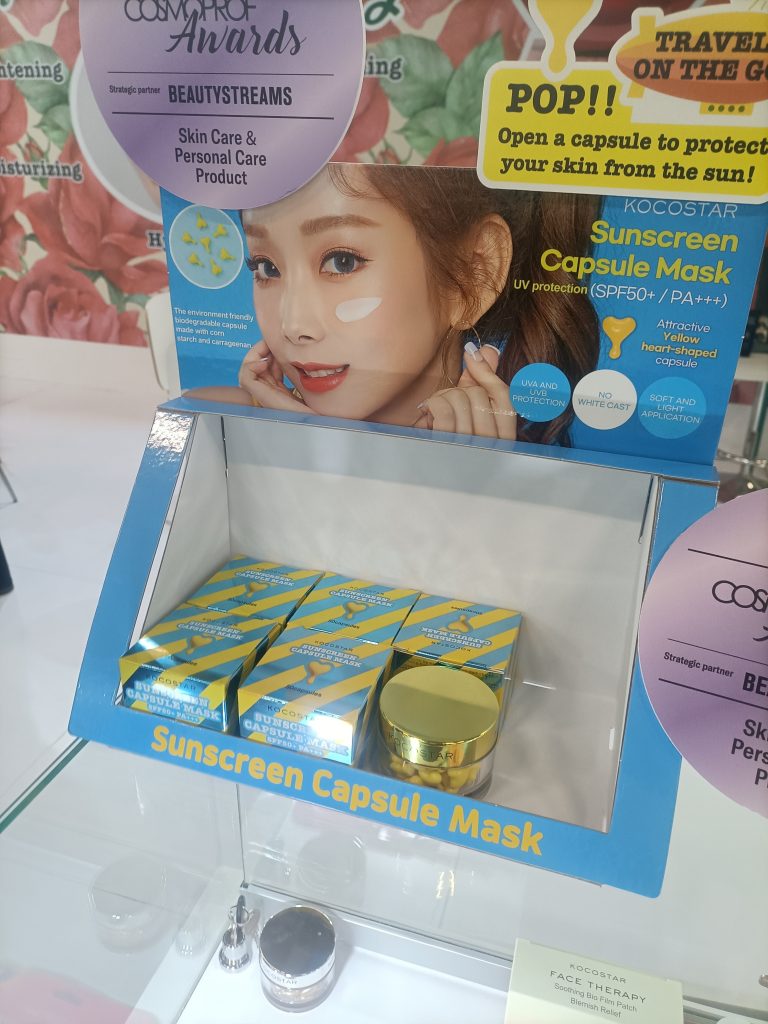 And how could we not mention Kocostar's capsule sunscreen: applying the correct amount of sunscreen quickly and easily will now be effortless.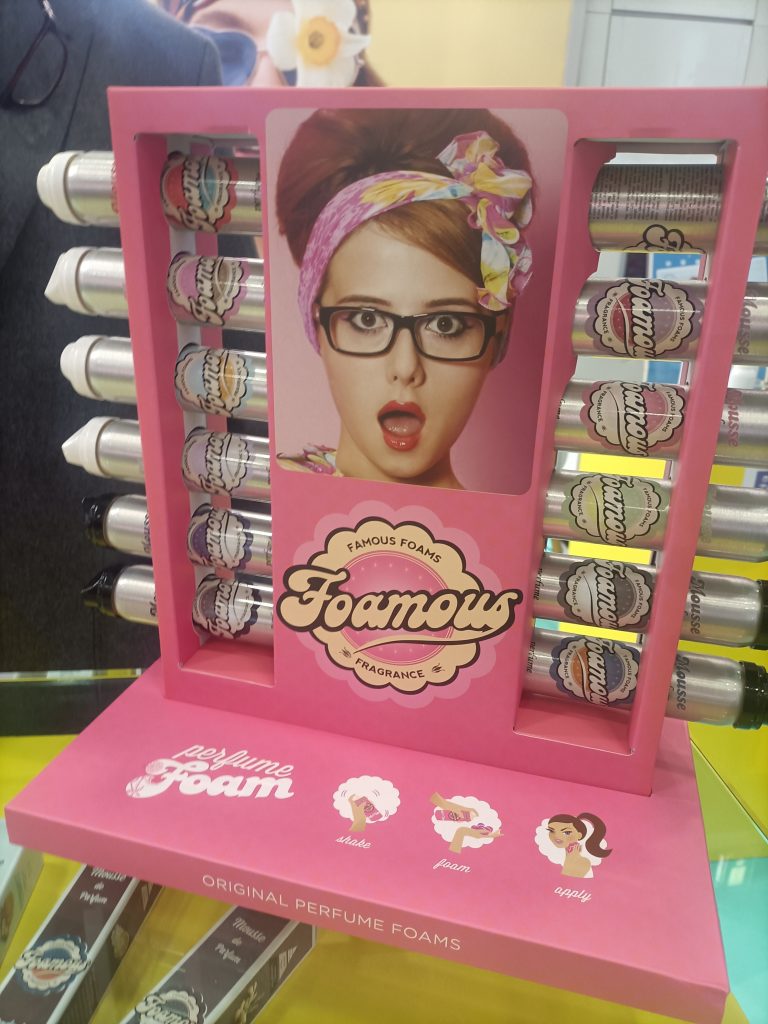 If for the face department the novelties and trends are many, I cannot fail to mention the absolute novelty in the body department: Foamous, the perfume in foam! Practical, pop confection and suitable even for sensitive skin, it is the perfect product to be used on body and hair, being enchanted by its spectacular texture.
Cosmoprof 2022 haircare trends: increasingly innovative treatments
It is no secret that the hair pavilion is always the most beautiful of all, and this year was no different. I also found a lot of attention in the predominantly skincare brands in hair care, a sign that it is returning a very important practice in everyone's routine. The lockdown months away from the hairdresser and salon have definitely reminded us how much can be done independently and how important caring for our hair at home as well.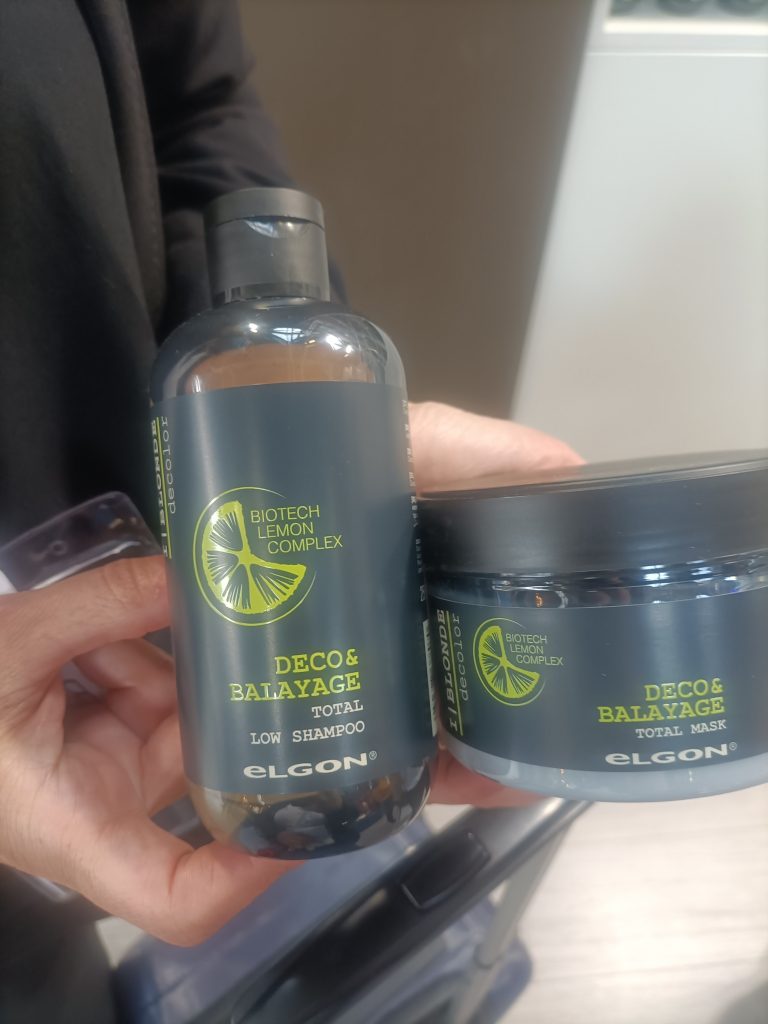 For bleached and balayage hair, Elgon thinks Deco and Bayalge, a line with biotech lemon complex to gently cleanse while nourishing and making treated and abused hair shine.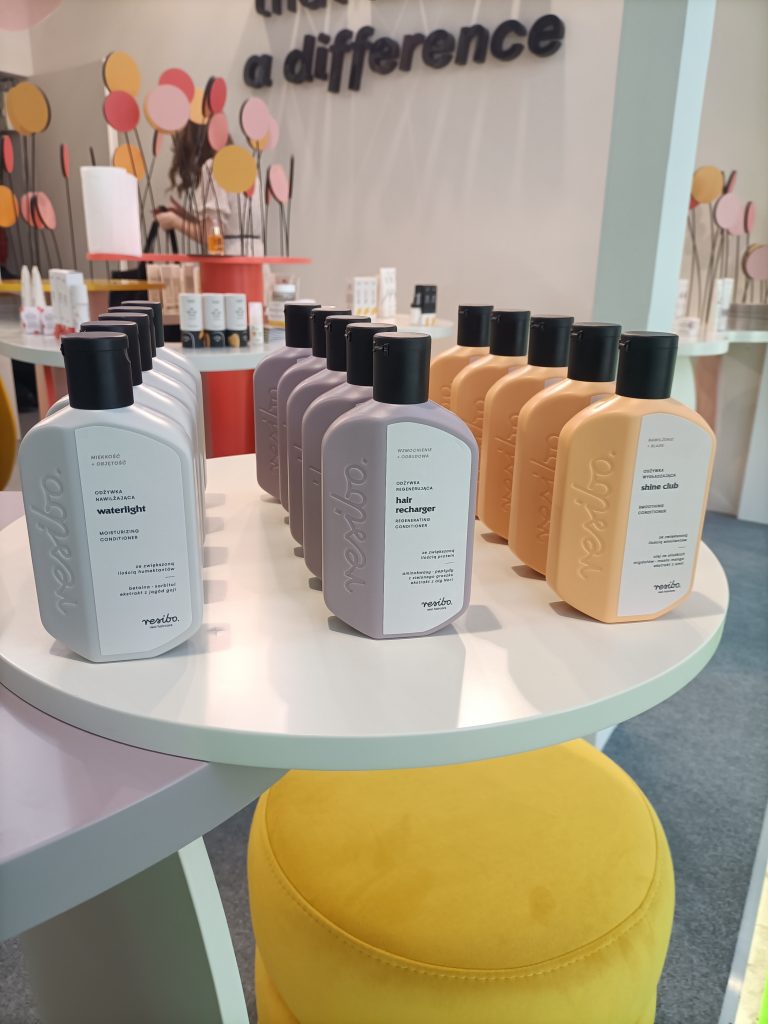 Still talking about innovative technologies, I can only mention the new hair line from Polish brand Resibo: a line designed to revolutionize our hair in daily use, thanks to two types of shampoos ( Easy breezy wash , everyday and Deep Wash, to make the deepest ettimanal wash or a purifying wash for oily skin) and three types of conditioner, Shine On more polishing and detangling, Waterlight, moisturizing and volumizing and Hair Recharger, which recreates a mask effect, thanks to the proteins contained within it. All the hair products in the line contain Hair Growth Mix, composed of Amla Fruit, Nori Seaweed, Neroli and Goji Berry, to stimulate hair growth and prevent hair loss.

What news and trends impressed you the most at this Cosmoprof?
If you want to keep following me, you can also find me on Instagram, on my YouTube channel and on Beauty Generations.com you soon!