Milan is a multifaceted and international city, underestimated by everyone in favour of more lively and impressive regional capitals, but it really does hide artistic wonders out of the ordinary. Even from the point of view of beauty shopping, Milan is second to none: if you are looking for a large chain, a particular product or a store that cannot be found, you will certainly find it in Milan. Here is my map of the beauty shops in Milan that you just can't miss.
To facilitate your visit, I have grouped the shops according to the areas and metro stops where you can find them!
Milano beauty: Duomo stop – M1 and M3
When you think of Milan, you cannot but think of Milan Cathedral, the symbol of the city and a compulsory stop on any of your Milan tours. If you do not have much time to dedicate to shopping but want to make the most of it, the shops I will list below are perfect: big chains but also important gems that you absolutely cannot miss!
Not the usual Sephora: Sephora in Corso Vittorio Emanuele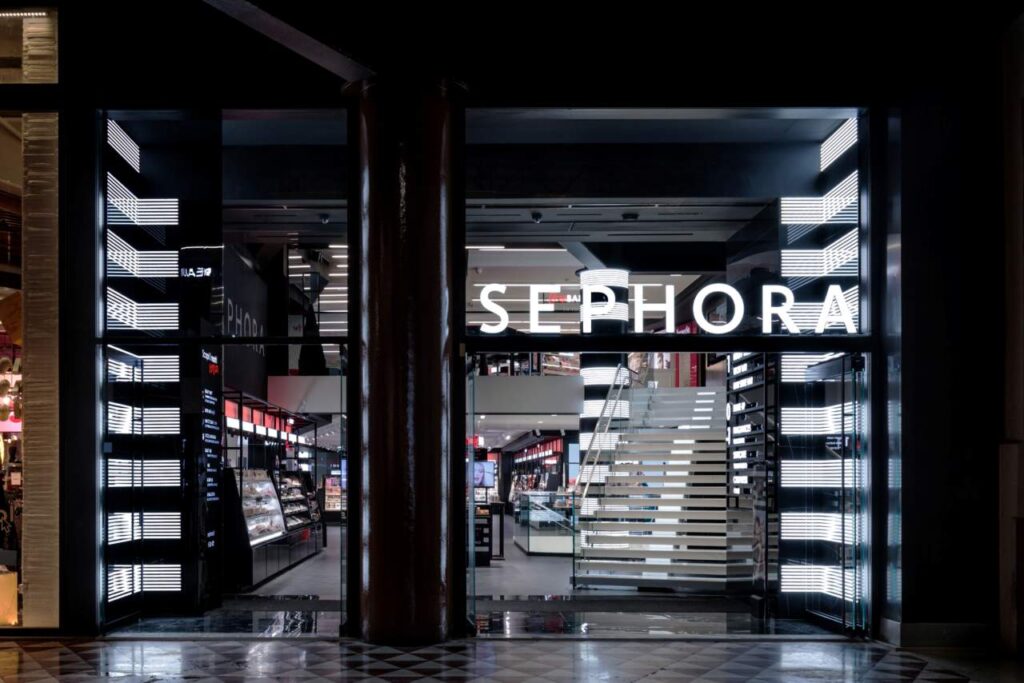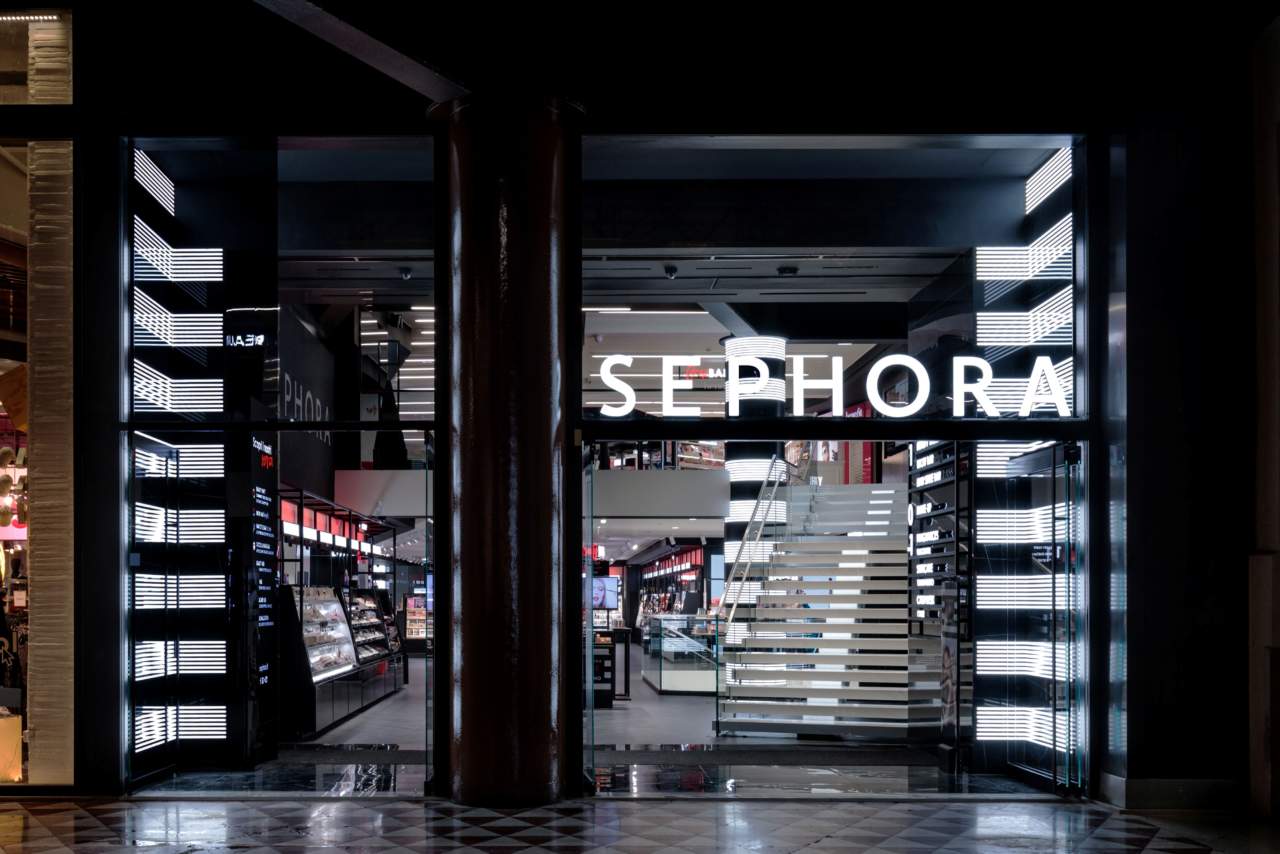 I am very lucky to have so many makeup chains close by, but I know that for everyone it is not like that. In Milan, not only do you find all the most famous makeup shops, but you also find the flasgships, the main stores: those where the new products arrive first, those where there are products that no other store has. Among these, I cannot but mention the Sephora store in Corso Vittorio Emanuele: it follows the American organisation model and adds overhead signs to the displays so that they can be spotted even in the distance, it has specialised skincare corners and an even larger beauty to go, as well as hosting previews of all the chain's new products and wonderful events.
Not the usual Kiko: KIKO ID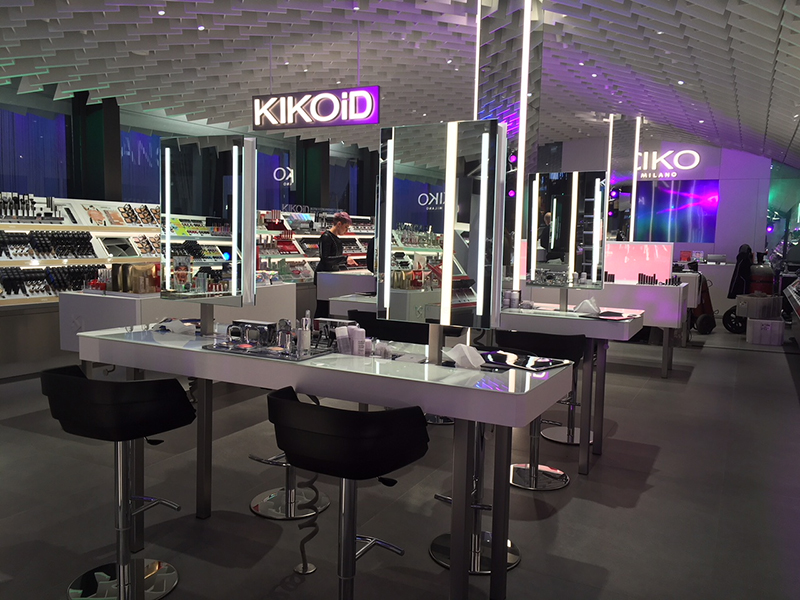 Another flagship shop, also on Corso Vittorio Emanuele, that you absolutely cannot miss is KIKO ID: this is the only KIKO shop where you can customise your own lipsticks, mascaras and brushes, as well as having all the brand's references in a bright and welcoming space. You can also enjoy make-up sessions with the shop's own makeup artists in a special room – what more could you want?
For Lush lovers: Naked shop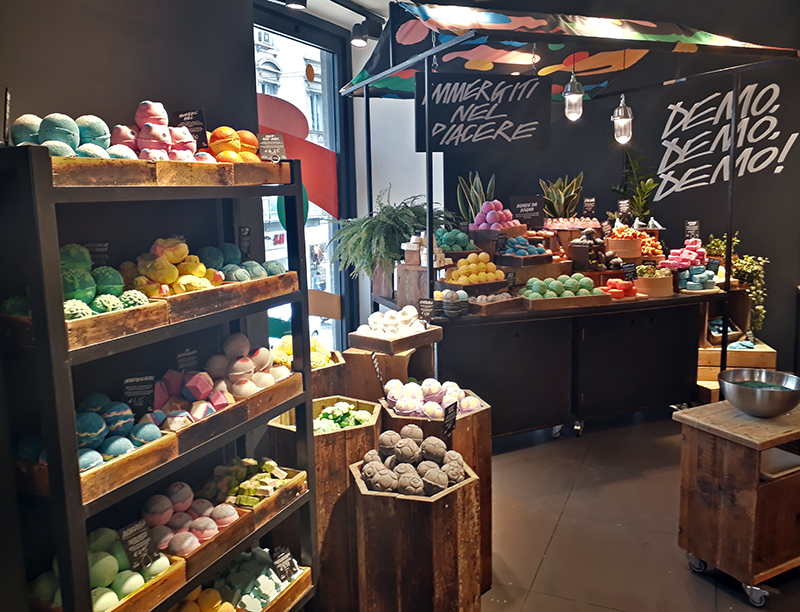 Many, like me, love Lush and their products. In addition to having five stores scattered all over Milan, at Via Torino 42 you will find the exclusive Naked shop: inside this store you will only find the British brand's products without packaging. Shampoo, conditioner, soap, but also facial cleanser, masks of all kinds and much more: a real revolution both for Lush and for the environment!
Unique brands in a corner of the centre: Annex Rinascente
Everyone knows la Rinascente, but even among the Milanese, not everyone knows the Annex corner. In the entrance at Via santa radegonda 10, on the first floor, you will be overwhelmed by unmissable brands that are mostly unobtainable in physical stores in Italy: Benton, Ouai, Pixi Beauty, some references from The Ordinary, Pew Pew, Eyeko, Glov, Le mini macaron, OPI and many Korean brands. In addition, you will also recently find a corner dedicated to Cynical Aesthetician products, with some exclusive novelties.
Milan Beauty: Stop Cordusio – M1
Also on the M1, one stop away and a short walk away, you will find yourself at the Cordusio stop on Via Dante. Next to the canonical shops such as Kiko and Limoni, some must-see places also await you in this area of Milan.
A must for lovers of big brands: Estee Lauder flagship shop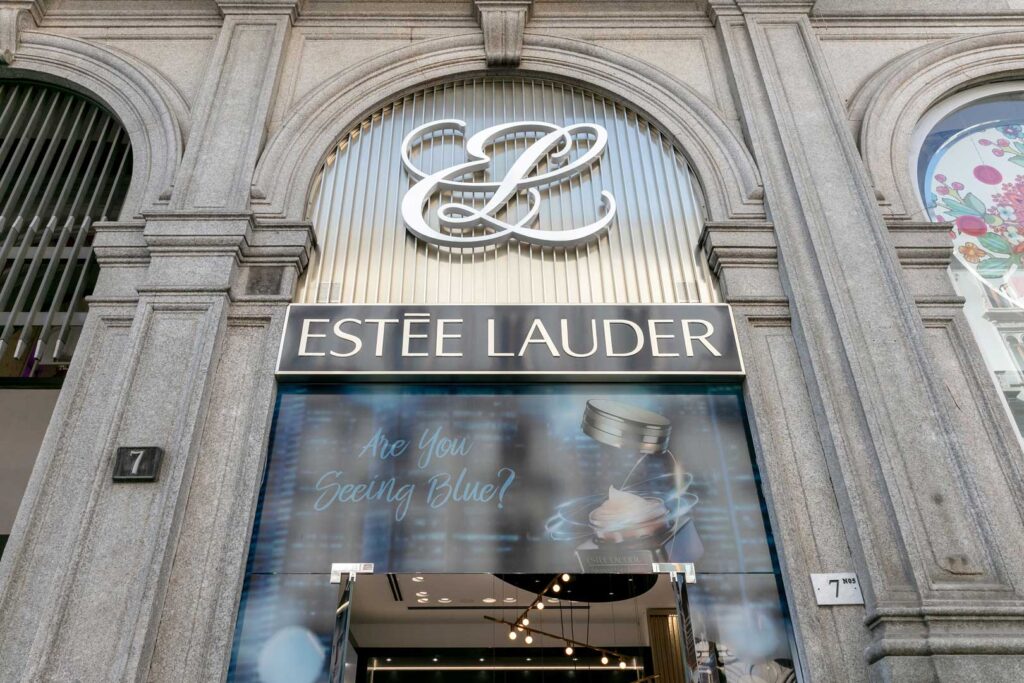 In the heart of the shopping streets, at 7 Via Dante, you can't avoid a trip to the Estee Lauder brand's flagship shop, to fully immerse yourself in the American experience: in addition to being able to buy and admire a larger number of references than at Sephora, you can take advantage of exclusive promotions and free services to enhance your in-store experience. Such as "Perfect Foundation" which, thanks to a special machine, helps you find your perfect foundation match or the free trial of one of the brand's masks with the "Party Mask".
For Kielh's lovers: Kielh's Flagship
Just across the road from the Estee Lauder flagship shop, you can immerse yourself in the magical world of Kielh's. The Kielh's store in Via Dante 6 is not the classic store of the American brand: you can find previews of the most exclusive collections, customise your favourite cream for free and take part in exclusive events and promotions. Not for nothing is it the flagship, the most important store in Italy!
Make-up artists' favourite shop: Mac Cosmetics Pro Store
If you thought all Mac Cosmetics stores were the same, you were wrong! At Via Dante 8/A, you will find the kingdom of make-up artists from all over the world in its most majestic version, dedicated to professionals in the sector: not only beauty products but also entire areas dedicated to stage make-up, the possibility to buy limited edition previews and a favourite venue for Masterclasses with the great masters of make-up.
Milan Beauty: Cadorna stop – M1 and M2
We continue in a straight line, and find Cadorna, famous for the beloved and hated Needle and Thread, but also for the artistic wonders that surround it. And the beauty shops you just can't miss!
For lovers of Korean cosmetics: Miin Cosmetics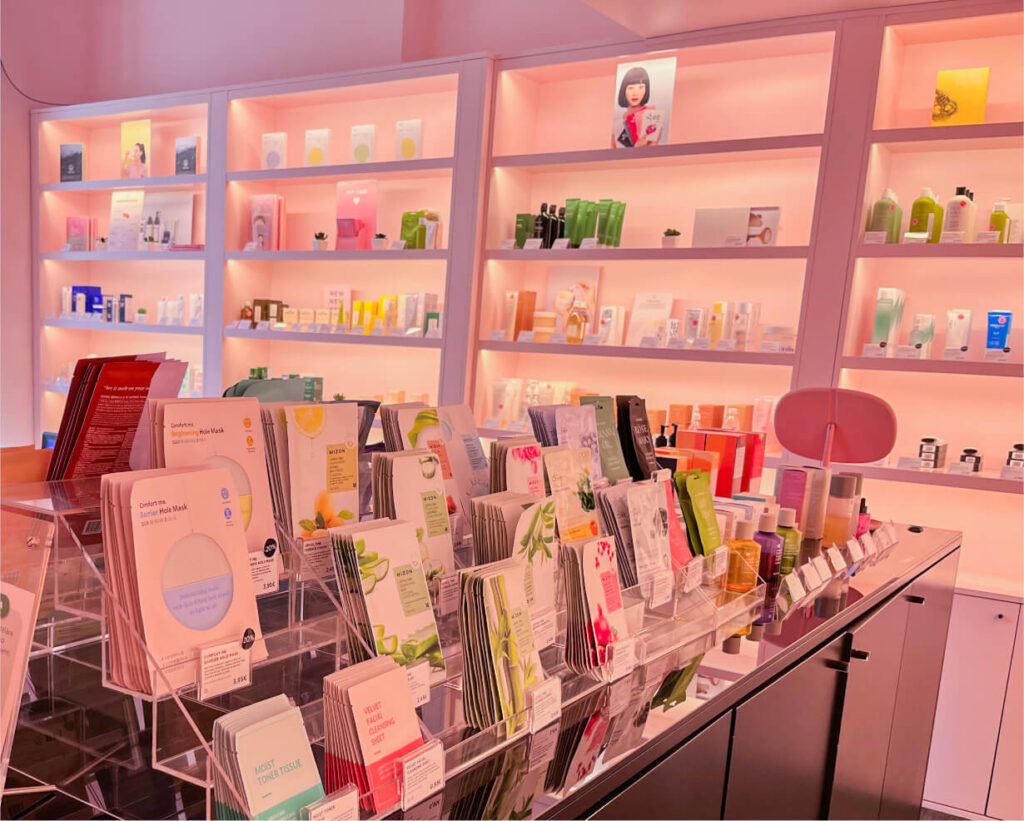 Are you a fan of Korean skincare routines and want to be able to choose your cosmetics in-store, with the help of qualified staff? Miin Cosmetics is the right place for you. In Via San Nicolao, just a few steps from the Cadorna stop, you will find yourself catapulted into a corner of Korea within multi-ethnic Milan, and can admire and buy the excellence of Asian cosmetics.
Milan Beauty: Brera District, Lanza Stop – M2
Brera, in my opinion, is one of the most beautiful neighbourhoods in Milan: among the cobbled streets you can find everything from art with the famous Pinacoteca (picture gallery), to the most chic and exclusive clubs in the capital, to real corners of peace among the most unimaginable alleys. There are niche perfumeries, important hairdressers and single-brand cosmetics shops that we all know and love.
For Caudalie lovers: Caudalie Boutique Spa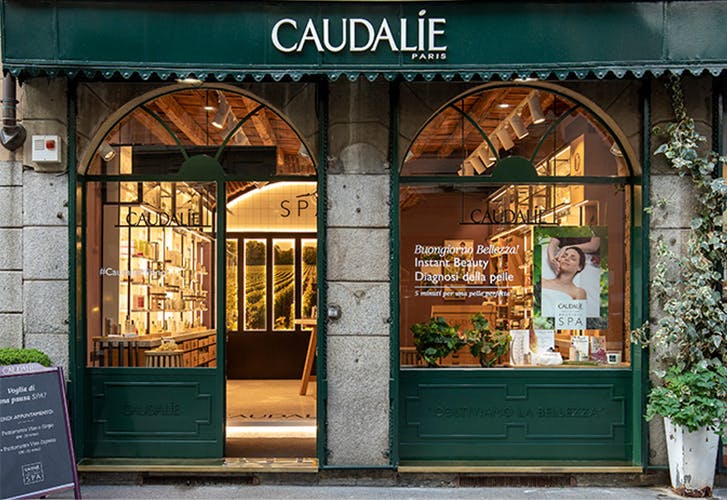 At Via Fiori Chiari 4, just a few steps from the picture gallery, you can find yourself in the wonderful world of Caudalie cosmetics. And, as you may have guessed, this is not just a single-brand shop of the French brand but a real botique with experts ready to advise you on the right routine and a small spa for the brand's most famous treatments.
For lovers of The Body Shop: The Body Shop flagship shop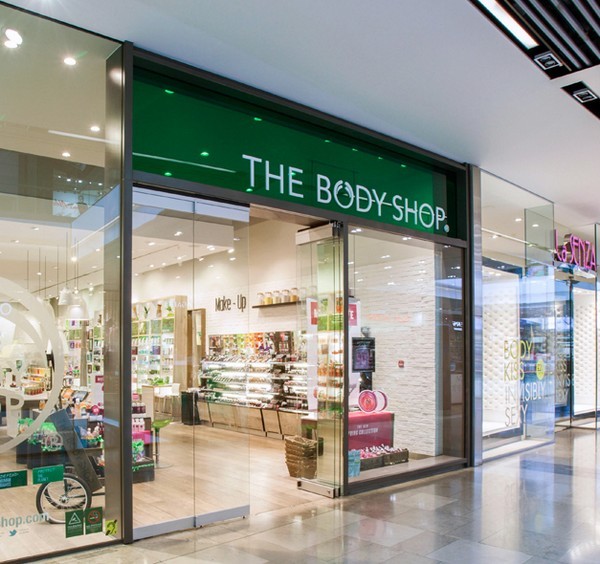 The Body Shop is very popular all over the world, but I have found that there is a lack of physical shops in Italy, while they are swarming in international airports. If you too are curious to try the American brand's famous body butters, the shop in via Brera 30 is a stop you just can't miss!
For lovers of foreign ecobio cosmetics: Aesop flagship shop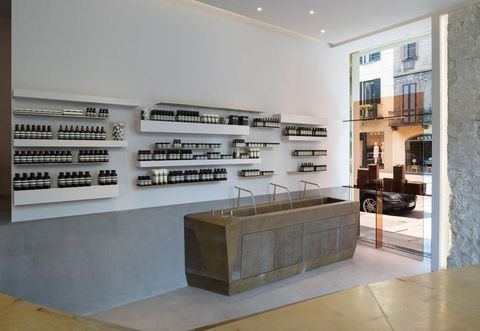 In the heart of the Brera district, you might find some important discoveries, and not only artistic ones: in Piazza del Carmine you can find the flagship shop of Aesop, a British green skincare brand, and completely immerse yourself in the relaxing atmosphere typical of the brand. There are not many physical Italian retailers of the brand and they are often in chains without specialised staff to refer to, so take advantage of this to resolve all your doubts about Aesop products.
Milan Beauty: M5, the lilac metro
The metro 5 consists of only a few stops, but they manage to more easily connect areas of Milan that have been left to their own devices and redeveloped in recent years. The redevelopment has brought many benefits to the shops as well, creating beauty treats that you will find hard to miss.
A little bit of England in Milan: Boots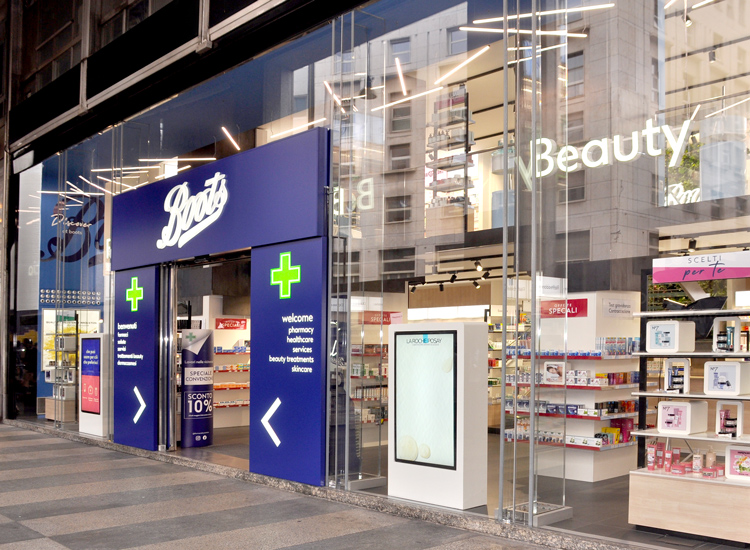 Quietly but not unnoticed, a shop of the famous English chain Boots opened in Milan some time ago. It does not have all the brands and promotions of the English branches, but it is a great achievement for us Italian beauty addicts. I told you about it right here.
How to get there: Metro 5, stop Biccocca. 500 metres, Viale Farini. The interchange stops are Zara for the M3, Garibaldi for the M1 and Lotto for the M2.
A little bit of Germany in Milan: DM at the CityLife complex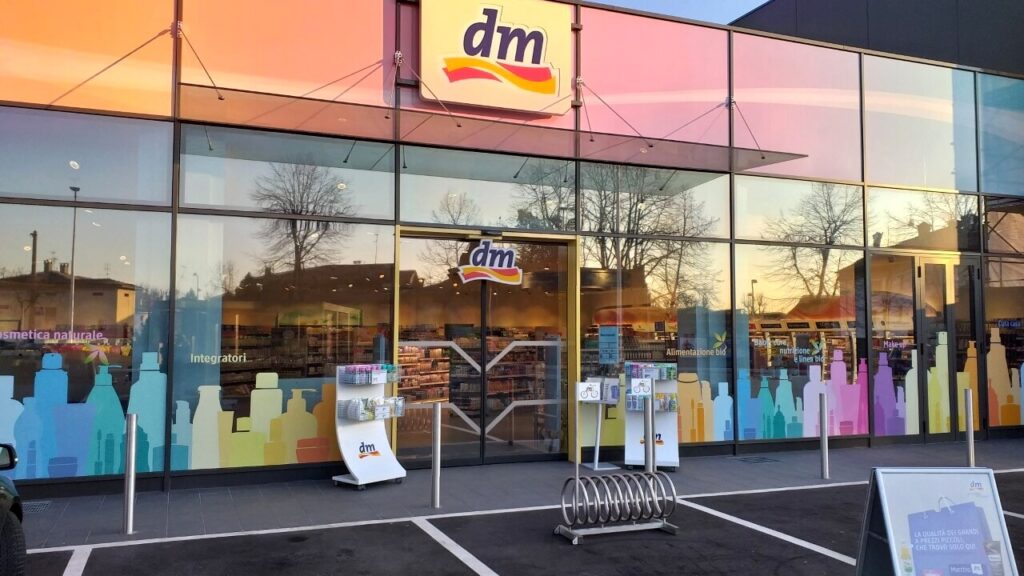 Sometimes it takes very little to find oneself directly in Germany, in one of the most popular chains on the other side of the Alps. I'm talking about DM, a low-cost cosmetics chain which I have already told you about in my German beauty itinerary, which you can find inside the CityLife shopping park (yes, where Ferragni lives).
Attention: the Dm in Milan do not end here! You can find them in Via vittori pisani 4 ale- Repubblica, Metro 3), Via Giambellino 80 (Lorenteggio stop, Metro 2), Corso Sempione 65A.
Milano Beauty: Random stops
In this part of the article you will find beauty spots that do not follow the canonical route but deserve to be named!
Precious bio perfumeries: Laubeauty Milan
Compared to many cities in Italy, Milan does not have many bio perfumeries and they are often neither welcoming nor adequate for the needs of consumers. Except for Laubeauty, the bioprofumery run by Chiara and Laura that I told you about in this article, a little corner of eco bio paradise in the heart of Milan, full of brands carefully chosen by the two sisters. Expertise, professionalism and now, even a loyalty card to reward your purchases. What are you waiting for?
How to get there: Metro 2, stop Sant'Agostino. Via California 22.
Quality niche perfumeries: Floris Profumeria Inglese
Floris Profumeria Inglese is a historic perfumery in Milan that I have already told you about, full of niche and unique brands that you cannot miss. If you are in the Porta Romana area it is a stop you cannot miss.
What is your favourite place in Milan?